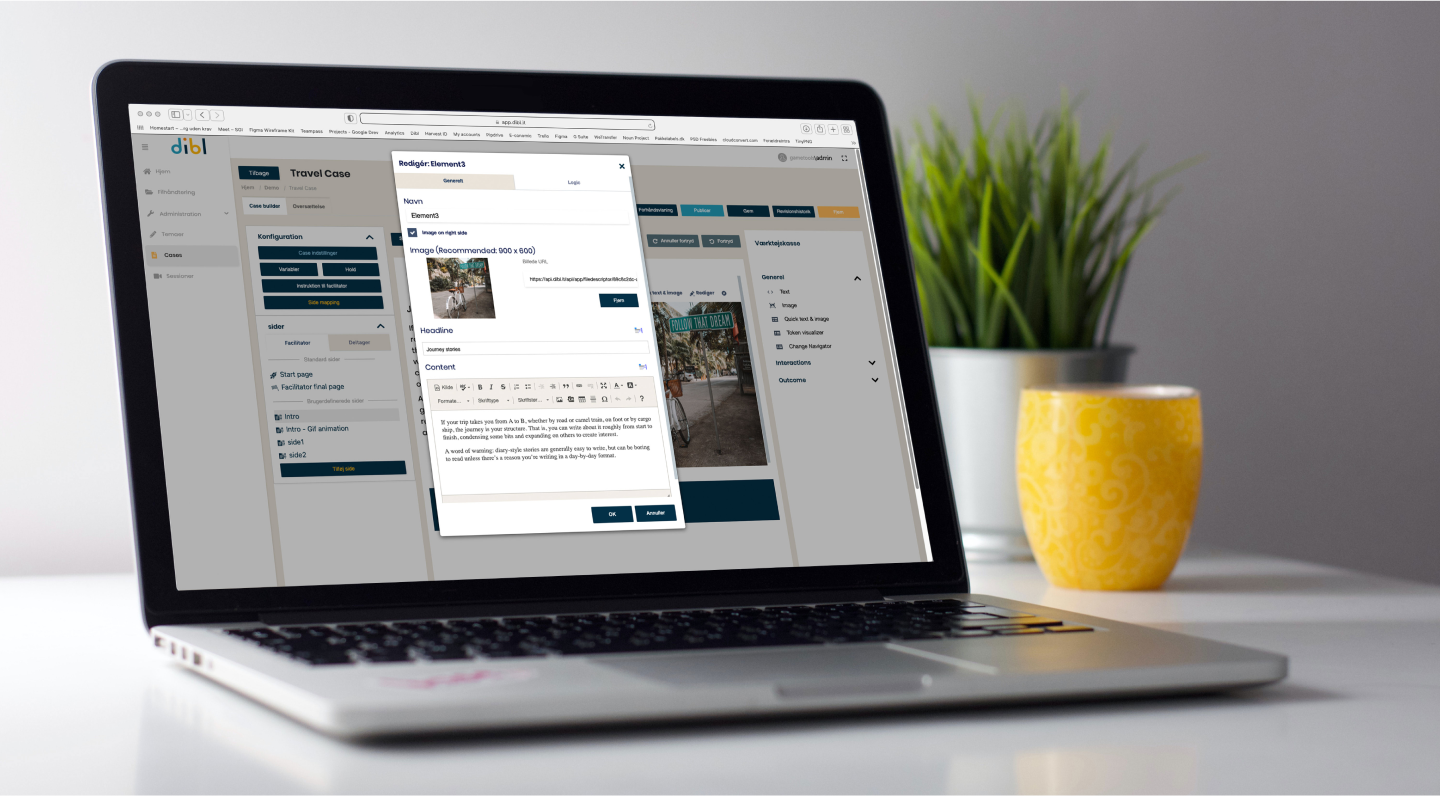 DiBL overview
A full learning platform for you to create an engaging facilitated learning experience with game elements.

Start now, and put your first DiBL online within 1/2 hour.
Collaborative choose your own adventure
Creator
Make it interative
Creator
Make it look nice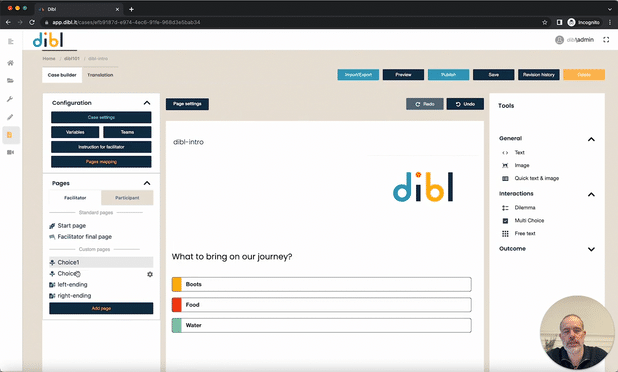 Engage users in a rich universe with images & videos
Creator
Make it collaborative
DiBL is a shared universe, where you collaborate.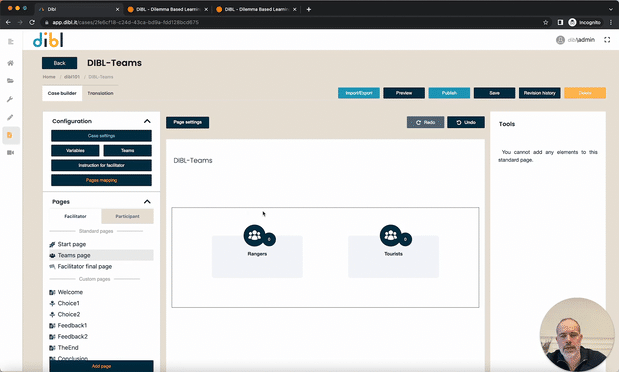 Platform
Deploy and Track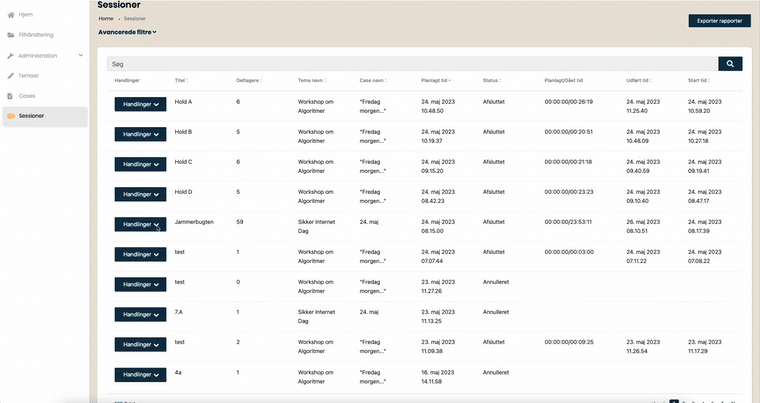 Quick deployment and easy to get data
Easily publish your DiBL and either run it privately or create a link to share with the world, so everyone can run it.

All data is capture anonymously for a participant in each session, and can be exported in .csv or .xlsx format.